THE GREAT MUNDANE:
Website : Tumblr : Myspace : Facebook : Twitter : Soundcloud : Bandcamp
Client Type: Booking\
Booking: chris@autonomousmusic.org
Audio clip: Adobe Flash Player (version 9 or above) is required to play this audio clip. Download the latest version here. You also need to have JavaScript enabled in your browser.
Video game deprived and pop culturally challenged, The Great Mundane grew up in a southeastern Michigan home where TV was made of cardboard boxes, the tree in the backyard was his best friend and the words "I am bored" were household blasphemy. Aside from occasional piano lessons, he passed time deep in his own imagination and on spontaneous road trips, a.k.a his mother's famous mystery van rides, that seem to have provoked his current state of restlessness.
Itching to hit the road, The Great Mundane left his hip-hop roots in Michigan to delve into Chicago's house/techno scene before arriving in the Pacific Northwest. Now based in Portland, Oregon he takes listeners on a journey exploring the complexities and intricacies of his minimalist and innovative approach to beatmaking.  He invents fractured, heady instrumentals laced with lush synthesizer work that navigate the terrain of forward thinking hip-hop and electro/house, all while exhibiting genuine emotion and talented production skills.  Each arrangement is collaged with friends, found sounds, synthesizers, and samples meticulously programmed to convey what it might feel like to fall in love with a tree, travel through a wormhole, or to never be bored again.
His sound draws on influences from Dabrye, Prefuse 73, Nosaj Thing, James Blake, J Dilla and many other like-minded composers. His debut LP "When Falls Arrive" (psymbolic) was released in 2007 exposing him as one of the top underground electronic musicians to keep an ear out for. Since, he has released "The Wires Remixes" EP, a remix of Deru's "Peanut Butter and Patience" (Mush), his second full length entitled "Humdrum" (RunRiotRecords) and most recently an EP entitled "This Is So You" (1320 Records, 2011). The Great Mundane's music is featured on a long list of compilation albums including Portland's annual "PDX Pop Now" series and "Gem Drops," a benefit album for the American Cancer Society.
The Great Mundane "Sliding Down Rainbows" (Remix) Original Artist: Gumar and His Magical Midi Band © The Great Mundane Music, 2010 The Great Mundane "So You Say" (Live At Home) © The Great Mundane Music, 2010 intothewoods.tv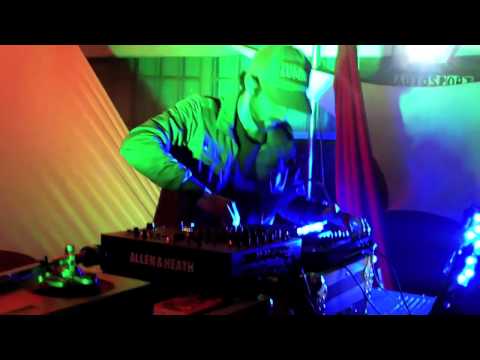 The Great Mundane Live on December 31, 2009 | Portland, OR
(w/ Bluetech, Flying Lotus, Eskmo and more)